Sky Country 91752
Real Estate Market Update
September 2023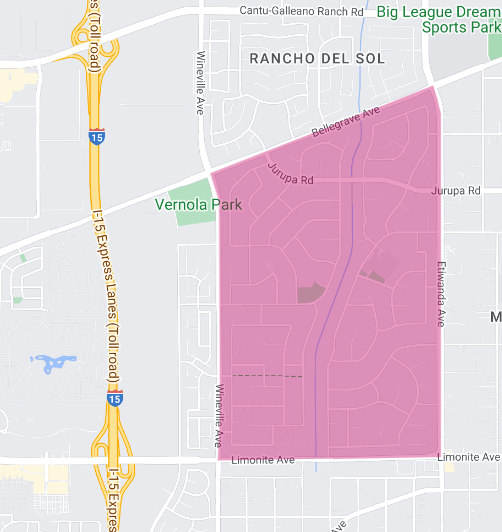 Area of Focus: 17 – Mira Loma – Sky Country (See Map)
1. End of Month Active Listings:
Current: 4 Homes
Year Ago: 4 Homes
Change: No Change
2. New Listings:
Current: 3 Homes
Year Ago: 8 Homes
Change: -62.5%
3. Months Supply of Inventory:
Current: 1.6 Months
Year Ago: 1.4 Months
Change: +14.3%
4. Closed Sales:
Current: 1 Home
Year Ago: 4 Homes
Change: -75%
5. Average Days on Market:
Current: 48 Days
Year Ago: 6 Days
Change: +700%
6. List to Sold Price Percentage:
Current: 101.7%
Year Ago: 100.5%
Change: +1.2%
7. Average Sales Price:
Current: $737,000
Year Ago: $806,022
Change: -8.6%
8. Average Price per Square Foot:
Current: $316
Year Ago: $432
Change: -26.9%
Analysis:
For the month ending September, the Sky Country tract of homes has experienced notable changes. The number of new listings has decreased significantly from one year ago, indicating a continued tight real estate market.
For September, the 'days on market' skyrocketed to 48 (it was 6 for the month of August), however the one home that closed escrow in September was a sale by a Trust, and Trust sales are not typical because in some cases time requirements relating to beneficiary approvals or objections may cause a normal sales process timeline to be greatly extended. There are also other factors relating to a Trust sale that may have caused this extended 'days on market.' Thus, I consider the metric of 48 'days on market' an anomaly, and it should not be relied on as an indicator for standard residential home sales.
The 'list to sold' price percentage for September (101.7%) is a slight increase from one year ago, which is consistent with the rising home prices trend we've been seeing throughout southern California and specifically in the inland empire region.
The 'average sales price' ($737,000) and 'price per square' foot ($316) have both decreased from one year ago, however this decrease is likely due to the circumstances relating to the Trust sale, and not necessarily indicative for the overall market.
The number of 'closed sales' have also decreased, aligning with the drop in new listings.
The 'months supply' of inventory has increased to 1.6 for September, up from 1.07 in August. Without more data, it is too soon to draw any conclusions based on that alone.
Conclusions:
With the higher mortgage interest rates we are currently experiencing, the Sky Country residential real estate market remains tight, although it is still very much a Sellers' market. As always, individual property values can vary, and consulting with a local real estate expert is recommended for specific insights and advice.
For expert guidance, strategic insights, or a detailed and personalized analysis of your home, or if you have any questions, feel free to contact me.  I am committed to providing accurate and updated information to assist you in all your real estate needs.
Manny Barba
Broker-Attorney-Realtor®
951-990-3998
mail@mbliverealty.com
MB Live Realty, Inc.
www.mbliverealty.com
Note: All data in this report is from California Regional Multiple Listing Service (CRMLS) All information should be independently reviewed and verified for accuracy. This report is for informational purposes only and not intended as financial or investment advice