Jurupa Valley 91752/92509
Residential Real Estate Market Update
September 2023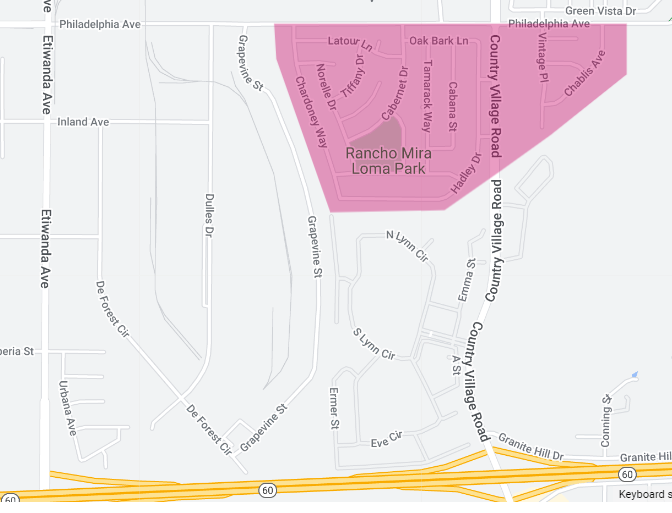 Area of Focus: 20 – Mira Loma – Homestead/California Horizon (See Map)
The Homestead-California Horizon area of Jurupa Valley is experiencing a stable yet relatively subdued real estate market as of the end of September 2023.
The Homestead tract of homes, in the 91752-zip code area,  is located in the south-west quadrant from the Philadelphia/ Country Village Rd. intersection.  The California Horizon tract, in the 92509-zip code area, is located in the south-east east quadrant from the Philadelphia/Country Village Rd. intersection.
While certain key metrics are available, such as active listings, new listings, and months of supply inventory, there is no data available for closed sales, average days on market, list-to-sold price percentage, average sales price, or average price per square foot for this specific month.
End of Month Active Listings:
As of the end of September 2023, there is 1 active listing in the Homestead/California Horizon area, which remains unchanged from the same time last year. This suggests a level of stability in terms of available inventory.
New Listings:
During September 2023, 1 new listing was added, mirroring the number of new listings during the same period last year. This indicates consistency in new inventory entering the market.
Months Supply Inventory:
The months of supply inventory stands at 0.7, reflecting a 40.0% increase from the same period last year. This increase may suggest a slight easing of market conditions compared to the previous year.
Year-to-Date Sales Activity:
Over the past six months including September 2023, there have been 5 residential property sales in the Homestead area, with an average sales price of $542,000. While specific details such as average days on market and price per square foot are not available for this data, it does indicate ongoing buyer interest in the area.
Market Insights:
The Homestead area appears to be experiencing a relatively steady market with no closed sales reported for September 2023. However, the fact that there is one active listing and consistent new listings suggests that the market continues to operate despite limited transaction data for this particular month.
The increase in months supply inventory compared to the previous year may indicate a slightly more favorable environment for buyers, but it's important to monitor how this trend develops in the coming months.
Conclusion:
While the specific metrics for September 2023 are limited, the year-to-date sales data indicates ongoing activity in the area, with an average sales price of $542,000 over the past six months.
For expert guidance, strategic insights, or a detailed and personalized analysis of your home, or if you have any questions, feel free to contact me.  I am committed to providing accurate and updated information to assist you in all your real estate needs.
Manny Barba
Broker-Attorney-Realtor®
951-990-3998
mail@mbliverealty.com
MB Live Realty, Inc.
www.mbliverealty.com
Note: All data in this report is from California Regional Multiple Listing Service (CRMLS) All information should be independently reviewed and verified for accuracy. This report is for informational purposes only and not intended as financial or investment advice.