Jurupa Valley 92509
Residential Real Estate Market Update
September 2023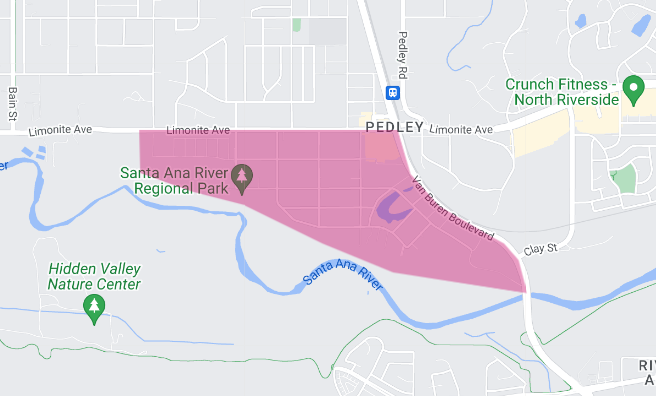 Area of Focus:
08- W of Van Buren-S of Limonite (see map)
The following residential real estate market update for September 2023, for homes located west of Van Buren Blvd and south of Limonite Ave., in Jurupa Valley. This snapshot provides valuable information to understand the current market conditions and anticipate emerging trends in that area.
End of Month Active Listings:
The area shows 12 active listings, mainly from the Bridle Path at Paradise Knolls development, indicating a more abundant availability of homes for potential buyers.
New Listings:
September saw the introduction of 3 new listings, a 200.0% increase year-over-year, offering more choices for buyers.
Months Supply of Inventory:
Inventory ballooned to a 6.3 months supply, a 65.8% increase from last year. This growth suggests a shift towards a market that could favor buyers.
Closed Sales:
The area recorded 1 closed sale, consistent with the previous year, indicating stability in transaction volume despite increased listings.
Average Days on Market:
 The average days on the market surged to 99, a 296% increase year-over-year, suggesting that homes in the new tract are taking longer to sell.
List to Sold Price %:
Properties are selling at 102.4% of the list price, a 6.8% increase from the previous year, reflecting intensified buyer competition for available homes.
Average Sales Price:
The average sales price reached $770,000, a 5.5% ascent from last year, indicating a continued appreciation in home values.
Average Price per Square Foot:
At $338, the average price per square foot exhibited a robust 20.7% growth, further affirming the appreciation trend.
Summary:
The September 2023 market update unveils a landscape of increased inventory and prolonged sales periods, yet accompanied by significant appreciation in home values and selling prices above listing. The expansion in active and new listings, coupled with the extended days on the market, suggest a softening demand or a market readjusting to the influx of inventory.
However, the continued growth in sales prices and the list to sold price percentage underscores the persistent value proposition of homes in this locale.
Looking Ahead:
Sellers are observing a mixed landscape. While homes are appreciating and often selling above asking price, the increased days on market and burgeoning inventory necessitate strategic pricing and marketing to attract buyers.
For buyers, the expanded inventory offers more choices, yet the appreciating prices and competitive selling prices underscore the need for readiness to make compelling offers.
As the year unfolds, balancing the dynamics of increased inventory with robust value appreciation will be pivotal. Monitoring these trends will offer actionable insights for both buying and selling decisions.
For expert guidance, strategic insights, or a detailed and personalized analysis of your home, or if you have any questions, feel free to contact me.  I am committed to providing accurate and updated information to assist you in all your real estate needs.
Manny Barba
Broker-Attorney-Realtor®
951-990-3998
mail@mbliverealty.com
MB Live Realty, Inc.
www.mbliverealty.com
Note: All data in this report is from California Regional Multiple Listing Service (CRMLS) All information should be independently reviewed and verified for accuracy. This report is for informational purposes only and not intended as financial or investment advice.