Jurupa Valley 91752
Residential Real Estate Market Update
September 2023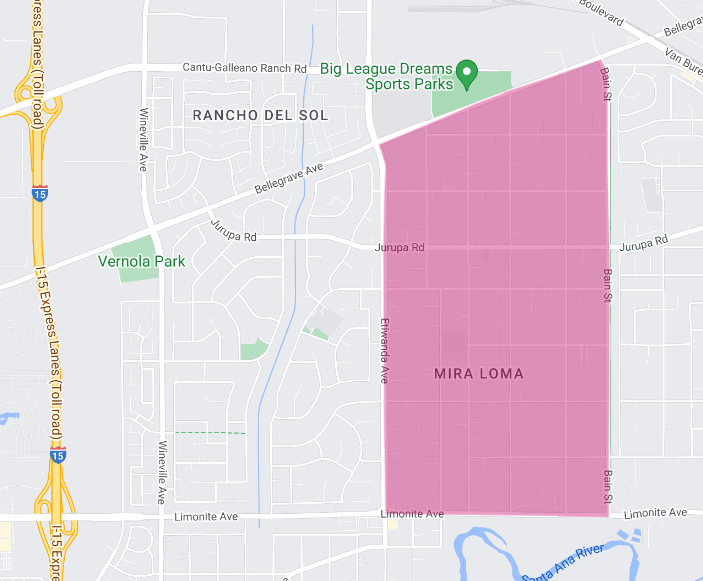 Area of Focus:
12-Mira Loma-Central (See Map)
This residential real estate market update for September 2023, tailored specifically for the residential area Mira Loma-Central, in Jurupa Valley, aka old Mira Loma. This analysis aims to empower homeowners, buyers, and investors with the insights needed to make informed decisions.
End of Month Active Listings:
The month wraps up with 4 active listings, showing a 20.0% decline from the previous year. A testament to a tighter inventory landscape.
New Listings:
Interestingly, new listings increased to 4, indicating a 33.3% uptick year-over-year, providing more options for buyers.
Months Supply of Inventory:
Inventory is at a 3.6 months supply, marking a 24.1% increase from last year, suggesting a modest ease in the market's pace.  Remember, this metric represents the number of months it would take to sell all the available homes on the market, given the current sales pace. A lower number indicates a seller's market, where demand outweighs supply.  As the number rises, the market is shifting towards a buyers' market.
Closed Sales:
Closed sales remained stable at 2, consistent with the previous year, indicating stable buyer interest and transactional activity.
Average Days on Market:
The average days on market reduced to 9, a 10.0% decrease year-over-year. Homes are selling marginally faster, indicating robust buyer activity.
List to Sold Price %:
Homes sold at 103.2% of the list price, a 4.1% increase from last year. It underscores intensified competition among buyers.
Average Sales Price:
The average sales price surged to $840,000, an impressive 26.0% increase year-over-year, reflecting home value appreciation.
Average Price per Square Foot:
The average price per square foot reached $610, displaying a remarkable 29.0% growth, affirming the trend of value appreciation.
Summary:
September's snapshot of the central Mira Loma area unveils a market characterized by rising home values and prices, buoyed by a stable transaction volume yet intensified buyer competition. The increase in new listings and months of supply inventory against the backdrop of reduced active listings illustrates a nuanced landscape where opportunities for both buyers and sellers coexist.
Looking Ahead:
Sellers are in a lucrative position, with properties not only appreciating but selling above the listing price. However, strategic pricing and effective marketing remain pivotal to optimize returns given the  emerging inventory.
For buyers, the slight uptick in new listings and inventory provides a breath of fresh air. However, the escalating home values and competitive selling environment demand readiness to act decisively and strategically.
As we navigate the latter part of 2023, the intricate dance of inventory, pricing, and demand will dictate the market's trajectory. Close monitoring of these dynamics will be vital for making informed real estate decisions.
For expert guidance, strategic insights, or a detailed and personalized analysis of your home, or if you have any questions, feel free to contact me.  I am committed to providing accurate and updated information to assist you in all your real estate needs.
Manny Barba
Broker-Attorney-Realtor®
951-990-3998
mail@mbliverealty.com
MB Live Realty, Inc.
www.mbliverealty.com
Note: All data in this report is from California Regional Multiple Listing Service (CRMLS) All information should be independently reviewed and verified for accuracy. This report is for informational purposes only and not intended as financial or investment advice.