Jurupa Valley 92509
Residential Real Estate Market Update
September 2023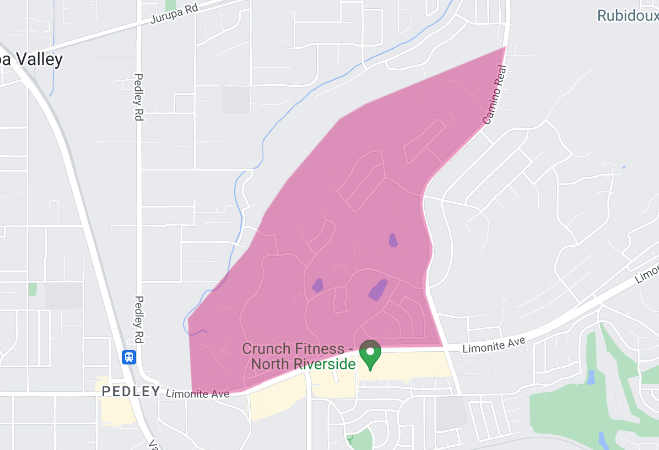 Area of Focus:
06- N of Limonite-W of Camino Real (see map)
Welcome to our detailed market update for the residential area situated north of Limonite Ave and west of Camino Real in Jurupa Valley, as of the end of September 2023. We have compiled a comprehensive analysis of key real estate metrics to provide insights into the current market trends.
End of Month Active Listings:
There were 5 active listings, indicating a 44.4% decrease compared to last year. The reduction highlights a more competitive market with fewer available options.
New Listings:
With 2 new listings introduced this month, we are observing a 33.3% decrease year-over-year, a trend that reinforces the limited availability of homes.
Months Supply of Inventory:
Interestingly, the inventory supply has increased to 2.2 months, marking a 22.2% rise from the previous year, offering slightly more options relative to the pace of sales.
Closed Sales:
The area reported 2 closed sales, a significant 66.7% decrease from last year, indicative of the impact of reduced listings on transaction volumes.
Average Days on Market:
Homes are selling in an average of 12 days, a 45.5% decrease from the previous year, underscoring the swift decision-making required from prospective buyers.
List to Sold Price %:
Properties are selling at 101.1% of the listed price, a 2.0% increase year-over-year, reflecting intensified competition and potential bidding wars.
Average Sales Price:
The average sales price has risen to $662,500, marking a 5.8% increase from last year. This appreciation underscores the market's resilience amidst limited inventory.
Average Price per Square Foot:
Conversely, the average price per square foot is $329, experiencing a 12.7% decrease, indicating variations in the type or quality of homes being sold.
Summary:
September 2023 paints a picture of a dynamic and competitive market for the specified area in Jurupa Valley. A notable reduction in active and new listings is tempered by a slight increase in the month's supply of inventory, suggesting a complex interplay of market forces.
The swift sales pace and elevated list to sold price percentage point to heightened buyer competition. However, the simultaneous increase in average sales price and decrease in price per square foot signals the need for nuanced analysis and sales strategy.
Looking Ahead:
For sellers, the current market conditions suggest an opportune moment, with properties selling quickly and often above the asking price. However, a strategic approach to pricing and presentation is vital to maximize returns.
Buyers are faced with a competitive landscape requiring swift action. Preparedness, including pre-approved financing and flexibility in terms, is key to securing desirable properties.
As we progress through the final quarter of 2023, monitoring evolving trends, including inventory levels and price trajectories, will be essential to informed decision-making.
For expert guidance, strategic insights, or a detailed and personalized analysis of your home, or if you have any questions, feel free to contact me.  I am committed to providing accurate and updated information to assist you in all your real estate needs.
Manny Barba
Broker-Attorney-Realtor®
951-990-3998
mail@mbliverealty.com
MB Live Realty, Inc.
www.mbliverealty.com
Note: All data in this report is from California Regional Multiple Listing Service (CRMLS) All information should be independently reviewed and verified for accuracy. This report is for informational purposes only and not intended as financial or investment advice.