Jurupa Valley 92509
Real Estate Market Update
October 2023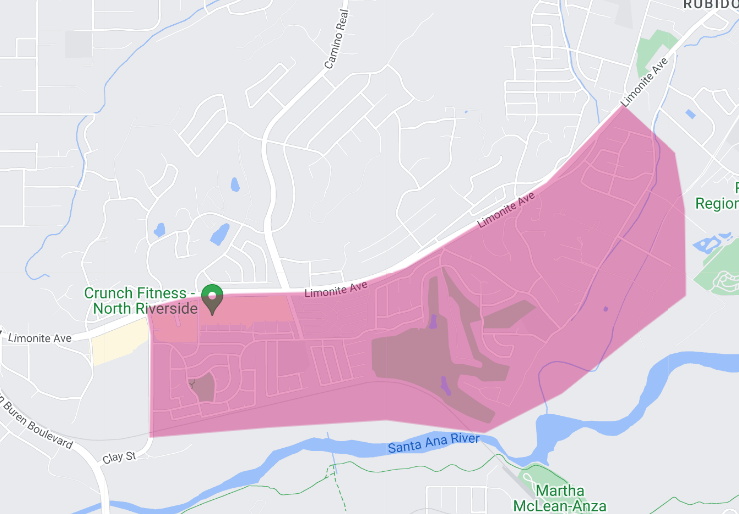 Area of Focus:
5- East of Clay, South of Limonite (see map)
As we delve into the real estate dynamics of Jurupa Hills for October 2023, it becomes apparent that the market has entered a period of remarkable stability, mirroring the trends observed in September 2023. This narrative report offers a detailed look at the key metrics and their implications.
A Picture of Stability
October's real estate market in Jurupa Hills was a carbon copy of September, with each metric displaying an uncanny consistency. Active listings at the end of the month stood at 3, a significant 62.5% decrease from the previous year. This reduction, consistent across both months, suggests a tighter market with fewer options available for potential buyers.
New Listings and Inventory
New listings were also stable at 4, down 33.3% year-over-year. This consistent number indicates a steady flow of properties entering the market, despite the overall reduction compared to the previous year.
The months' supply inventory, another critical metric, remained at a low of 0.8, down 42.9% year-over-year. Such low inventory levels point to a market where demand could potentially outstrip supply, a scenario favorable for sellers.
Sales and Market Velocity
Closed sales in October were at 4, a robust 100% increase from the previous year, echoing the figures from September. The market's ability to maintain this level of sales activity suggests a healthy demand and a vibrant market. The average days on the market, consistently at 17, further supports this notion. The reduced market time, down 45.2% from the previous year, indicates that properties are moving quickly once listed.
Pricing Trends
The pricing metrics present a picture of growth and seller advantage. The list to sold price percentage stood at a strong 101.2%, up 6.4% year-over-year. This figure above 100% indicates that properties are, on average, selling for more than their asking price, a sign of a competitive market.
The average sales price showed a slight upward tick at $596,750, a 0.3% increase year-over-year. Similarly, the average price per square foot rose to $397, marking a 15.1% increase. These increases, though modest, reflect a market where values are holding steady and even growing slightly.
Reflecting on October and September 2023
The identical figures from September to October in this residential area are uncommon in real estate markets, often characterized by fluctuations and changes. This consistency provides both buyers and sellers with a predictable environment, albeit one where supply constraints and competitive pricing are prominent themes.
Implications for Stakeholders
For buyers, the market presents challenges in terms of limited options and potentially competitive bidding scenarios. For sellers, the conditions are ripe for advantageous sales, with properties not only selling quickly but also at prices that are, on average, above the listing.
Conclusion
This residential area south of Limonite Ave and east of Clay in Jurupa Valley shows great stability and consistency, with trends holding steady from the previous month. This unique situation offers a clear insight into a market where demand remains strong, supply is tight, and prices are stable, providing a predictable landscape for real estate transactions. This report should aid stakeholders in navigating a market that, at least for now, shows a reliable pattern.
For a comprehensive understanding of how these trends can impact your real estate decisions, contact me.  I provide expert guidance and strategic insights and can guide you through these interesting times in real estate.
For a detailed and personalized analysis of your home, or if you have any questions, feel free to contact me.  I am committed to providing accurate and updated information to assist you in all your real estate needs.
Manny Barba
Broker-Attorney-Realtor®
951-990-3998
MB Live Realty, Inc.
Note: All data in this report is from California Regional Multiple Listing Service (CRMLS) All information should be independently reviewed and verified for accuracy. This report is for informational purposes only and not intended as financial or investment advice.