Jurupa Valley 92509
Residential Real Estate Market Update
September 2023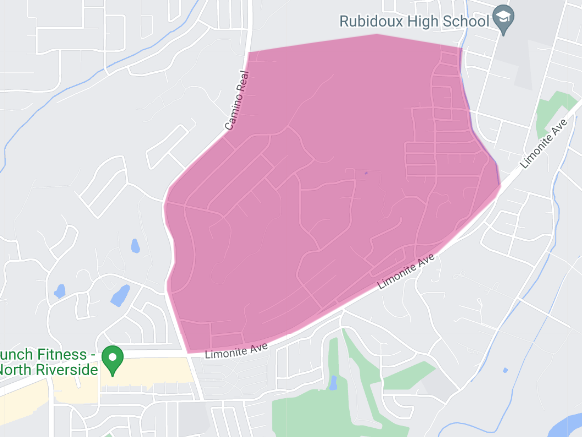 Area of Focus:
04-N of Limonite-E of Camino Real (see map)
Welcome to the September 2023 market update for residential homes located in the distinctive area north of Limonite Ave and east of Camino Real, Jurupa Valley. This comprehensive report is designed to provide insightful data and analysis on the prevailing trends impacting both buyers and sellers.
End of Month Active Listings:
We noted a significant contraction to just 2 active listings, a sharp 75.0% decrease from the previous year. This reduction exemplifies the highly competitive nature of the current market.
New Listings:
With only 1 new listing reported in September, we're observing an 80.0% reduction year-over-year, reinforcing the trend of limited housing options for prospective buyers.
Months Supply of Inventory:
The Months Supply of Inventory has constricted to a 1-month supply, a 61.5% decrease from last year, indicating the rapid pace at which homes are being purchased. This metric represents the number of months it would take to sell all the available homes on the market, given the current sales pace. A lower number indicates a seller's market, where demand outweighs supply.
Closed Sales:
There was 1 closed sale this month, reflecting a 50.0% reduction from last year. This decrease aligns with the significant reduction in both active and new listings.
Average Days on Market:
Remarkably, the average days on market plummeted to just 1 day, a 98.6% decrease from last year. This drastic reduction underscores the urgency among buyers in this competitive landscape.
List to Sold Price %:
The list to sold price percentage increased to 95.8%, marking a 10.8% increase year-over-year. This upswing reflects buyers' willingness to pay closer to the asking price amid heightened competition.
Average Sales Price:
However, the average sales price has adjusted downwards to $479,000, a 13.9% decrease from last year. This reduction may be attributed to the specific mix of homes sold or broader market dynamics.
Average Price per Square Foot:
The average price per square foot stood at $368, marking a slight 1.1% decrease, which is consistent with the moderate softening in sales prices.
Summary:
The housing market in this part of Jurupa Valley is a bit tricky. There are a lot of people trying to buy houses, but prices aren't going up as fast as before. This is because there aren't as many houses for sale, and the ones that are available sell quickly. So, if you're selling a house, you're in a good spot, but you need to be careful about how you price it because prices are leveling off.
If you're trying to buy a house, you need to be well-prepared. There's a lot of competition, so it's essential to get your financing sorted out ahead of time and be ready to make a quick decision.
The market data might seem confusing, but it's crucial to understand it properly. Both buyers and sellers should get advice from experts who can help them with their unique situations.
The apparent contradictions in the market data underscore the importance of nuanced understanding and strategy.  Both buyers and sellers should seek professional advice tailored to their specific needs and the unique properties involved.
For expert guidance, strategic insights, or a detailed and personalized analysis of your home, or if you have any questions, feel free to contact me.  I am committed to providing accurate and updated information to assist you in all your real estate needs.
Manny Barba
Broker-Attorney-Realtor®
951-990-3998
mail@mbliverealty.com
MB Live Realty, Inc.
www.mbliverealty.com
Note: All data in this report is from California Regional Multiple Listing Service (CRMLS) All information should be independently reviewed and verified for accuracy. This report is for informational purposes only and not intended as financial or investment advice.