Jurupa Valley 92509
Residential Real Estate Market Update
October 2023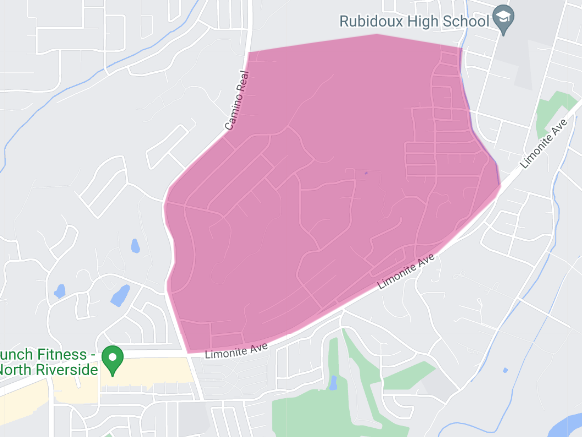 Area of Focus:
4-N of Limonite-E of Camino Real (see map)
By examining the real estate trends in this residential area for October 2023, a narrative unfolds, revealing significant shifts from the previous month. The landscape of the housing market shows a dynamic change, characterized by various key metrics.
A Surge in Active Listings
October saw a remarkable rise in active listings, totaling 7, marking a 16.7% increase from the previous year. This surge contrasts sharply with September's mere 2 listings, which itself was a dramatic 75% drop from the year before. This uptick in listings suggests a market that's suddenly saturated, possibly indicating a shift in seller confidence or other market dynamics.
The Influx of New Listings
The market also experienced an influx of new listings in October, with a count of 5, up by 400% compared to the same period last year. This is a stark contrast to September's scenario, where new listings were scarce, tallying only 1 – an 80% decrease from the previous year. This sudden increase might point to sellers who were previously hesitant, now eager to enter the market, or perhaps properties being relisted.
Inventory Dynamics
The Months Supply Inventory in October stood at 3.9, an 85.7% increase from the previous year, suggesting a slower market with more options for buyers. This is a significant rise from September's inventory of just 1, which was itself a 61.5% decrease from the year before. This increase in inventory indicates a market where buyers might have more leverage, and sales could potentially be slower.
The Striking Absence of Sales
A notable and stark feature of October's market was the complete absence of closed sales, a dramatic -100% change from last year. In comparison, September recorded 1 closed sale, though this was a 50% drop from the previous year. The lack of sales in October is particularly telling and could be an indicator of broader market trends or specific factors influencing this particular residential area.
Data Gaps in Key Metrics
The market update for October is, however, incomplete without data on average days on the market, the list-to-sold price percentage, the average sales price, and the average price per square foot. This lack of information makes it challenging to fully gauge the market's health and direction in October.
Comparative Insights: October vs. September 2023
When comparing October's data with September's, several trends emerge:
The market in October displayed a significant increase in both active and new listings, suggesting a shift towards a buyer's market.
The jump in months supply inventory in October points to a slower market pace.
The absence of closed sales in October, as compared to the minimal activity in September, marks a noteworthy slowdown in market transactions.
Conclusion
The real estate market in this area for October 2023 paints a picture of change and adaptation. With the rise in listings and inventory, coupled with a halt in sales, the market dynamics appear to be shifting, possibly leaning towards a buyer's advantage.
However, the absence of data on several critical metrics leaves room for speculation and warrants a cautious approach for those looking to navigate this market.
This overview provides a foundational understanding of the current trends, aiding sellers and potential buyers in making informed decisions in the ever-evolving landscape of real estate.
For a comprehensive understanding of how these trends can impact your real estate decisions, contact me.  I provide expert guidance and strategic insights and can guide you through these interesting times in real estate.
For a detailed and personalized analysis of your home, or if you have any questions, feel free to contact me.  I am committed to providing accurate and updated information to assist you in all your real estate needs.
Manny Barba
Broker-Attorney-Realtor®
951-990-3998
MB Live Realty, Inc.
Note: All data in this report is from California Regional Multiple Listing Service (CRMLS) All information should be independently reviewed and verified for accuracy. This report is for informational purposes only and not intended as financial or investment advice.