Jurupa Valley 92509
Residential Real Estate Market Update
October 2023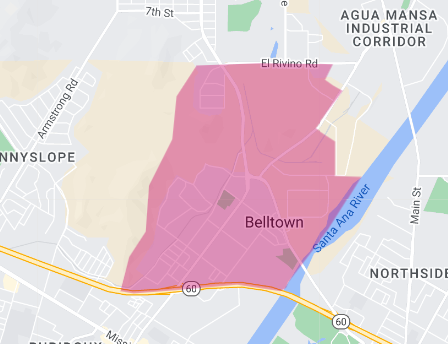 Area of Focus:
01- Rubidoux-N of 60-Belltown 92509 (See Map)
At the end of October 2023, the real estate market in the northern Rubidoux area remains fairly stable.  With no fluctuations in active listings, the market continues to mirror the patterns observed last year, offering both predictability and reliability to this particular residential area.
Market Activity Overview
The end of October saw the active listings hold steady at 3, a figure that mirrors both the previous month and the previous year. The consistency speaks volumes, underscoring the community's ongoing appeal and the sustained interest in that area.
Inventory Analysis
A closer look at the Months Supply Inventory reveals a subtle yet significant shift; a 17.62% decline from last year brings us to a current inventory of 2.1 months. This contraction suggests a gradual tightening of the market, which translates into a competitive edge for sellers.
Sales Analysis
In the spotlight this month is the successful closing of a sale within a brisk four days on the market. The sale price ringing in at 100% of the listing price is a testament to the market's strength and the harmonious alignment of buyer and seller expectations.
Pricing Details
The average sales price was $445,000. While this figure may seem shy of the 6-month average sales price of $510,000, it encapsulates the dynamic nature of the market and the diversity of homes that contribute to this residential area.  The average price per square foot is an impressive $444, which shows the inherent value in this area.
Conclusion
As we step into the closing months of 2023, the north Rubidoux real estate market remains poised for continued activity.
For a detailed and personalized analysis of your home, or if you have any questions, feel free to contact me.  I am committed to providing accurate and updated information to assist you in all your real estate needs.
Manny Barba
Broker-Attorney-Realtor®
951-990-3998
MB Live Realty, Inc.
Note: All data in this report is from California Regional Multiple Listing Service (CRMLS) All information should be independently reviewed and verified for accuracy. This report is for informational purposes only and not intended as financial or investment advice.