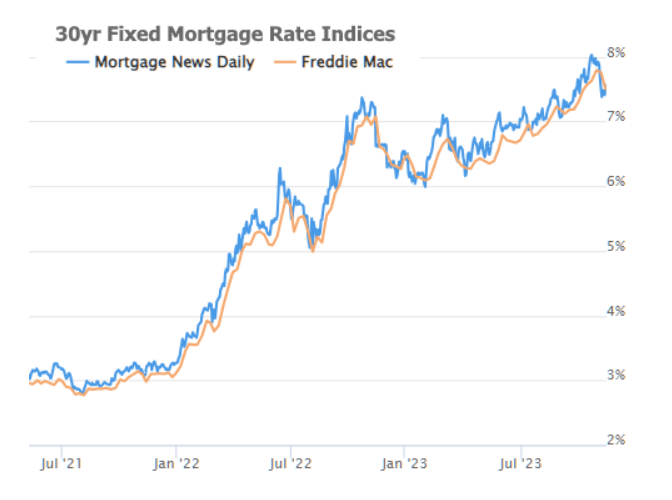 This past week, mortgage rates were pretty steady and didn't change as much as they did the week before. The rates usually follow the trend of 10-year Treasury yields, and that's what we saw this time too.
The big event of the week was the auction of 30-year bonds by the Treasury Department. This auction caused a little bit of a shake-up in rates, but not too much. The increase in mortgage rates on Thursday was only small.
It's important to remember that the situation with rates can change quickly. Even though rates were stable this week, they have gone up and down a lot in the past. To keep rates low, we need to see things like lower inflation and weaker signs in the economy. The Federal Reserve's actions based on these factors also play a big role.
One interesting thing this week was a survey that showed people are feeling less confident about the economy. Usually, when people feel this way, it leads to lower rates because it suggests slower economic growth and less inflation. But, if people are worried about inflation rising, it can cancel out the benefit of their low confidence for mortgage rates.
The most important reports that affect mortgage rates are big economic updates like the Consumer Price Index (CPI) and jobs reports. There's a CPI report coming up soon, and it could really change the direction of rates. The Federal Reserve has said if things like inflation start cooling down, rates might stop going up. But if the reports show the economy is growing more than expected, rates could increase again.
Bottom Line: while mortgage rates remained relatively stable this past week, future changes hinge on upcoming economic reports, especially on inflation, and the Federal Reserve's response to them.
Manny Barba,
Broker-Attorney-Realtor®
MB Live Realty, Inc.