Mortgage rates had minimal movement  for Friday October 27, 2023.  That's a positive note considering yesterday we saw a decent move lower, but we will have to wait and see where rates are going considering the long-term chart: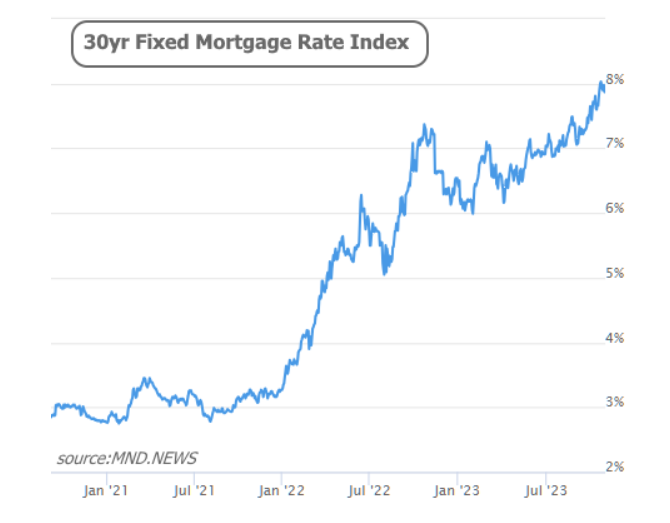 It's true this is not a fun chart but look at it this way: the higher we go, the closer we are to the top.  That may sound meaningless, but here's the logic:
The Fed hikes short term rates (which filter through to longer-term rates like mortgages) in order to lessen economic demand with the hopes of bringing prices down.  In that sense, higher rates do indeed bring about lower rates.
In the past few weeks, the Fed has increasingly flagged the sharper rise in longer term rates as evidence that it doesn't need to hike short term rates anymore.  The Fed has also said it is hearing talk of economic softening that's not yet showing up in the data.
So, hopefully, there is light at the end of the tunnel.
Manny Barba,
Broker-Attorney-Realtor®
MB Live Realty, Inc.